Hello from Max at Indoor Storm! I often think that it is such a shame that I don't get to meet everyone we do business with. Many of our friends and customers are all over the world, literally, and we just don't get a chance to meet face to face or to shake the hand of friend. So in an effort to make our shop a little closer in those regards we decided to add some extra photo's, audio and video from the shop every now and again to our news desk to bring you a little closer no matter how far away you happen to be in physical terms.
The photo's that you see on our website are all done by the guys here at the shop. We invested some pretty serious money (at least to us) in cameras, backdrops and lighting equipment to bring you these shots. Like anything else that is done by people, some days are fantastic days and others are just kind of another day - but we try hard every day! We use them for all sorts of things: the website, print magazine ads, local postcards and all sorts of other advertising we do. Outside of that we do keep some shots of instruments that really appeal to ourselves as just art for arts sake. Something will come in that appeals to our own sense of what is really cool about the gear that we really love. There are times when we take some extra shots of an aspect of the gear that just seems redundant to the shots for the site or focus on something infinitely small that just doesn't seem like it would appeal to anyone else but ourselves getting geeky with it. But hey when you are surrounded by the best gear on the planet it is really great to just stop and smell the roses every once in a while. Not to say that I will get the Ansel Adams Award for these three images of the back of a new Bourgeois Guitar, but there was really something about the figuring of this Mahogany that really took me aback. I have seen so called "Artist" grade Maple that wasn't this figured and this is a wood that isn't really known for being a figured variety!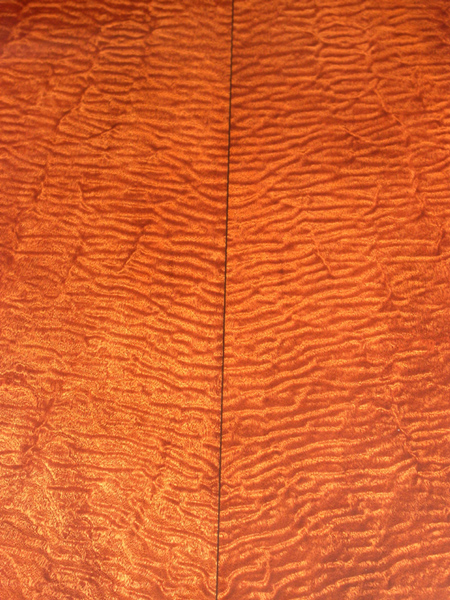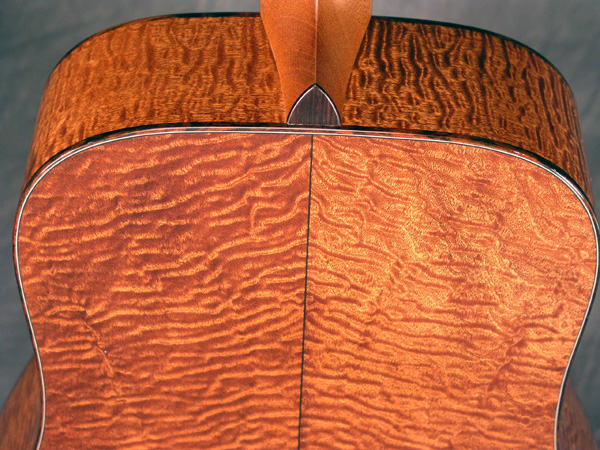 Do take comfort that we are easily drawn into the details of the gear, there is som much to see and know on many levels and we do try to embrace all of them!
Thanks for reading and we hope to see you soon,
Max
Article Statistics:
Date Added: 04/06/2005
Viewed:18532
Current Comments: 0