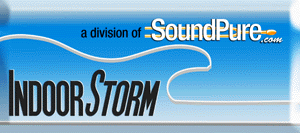 Fall 2006 Newsletter
Boy the days are starting to get shorter which means more time spent inside - and no better way to spend that time than with a newinstrument that can help you express what you are feeling during the change of season -
We have some new arrivals that can certainly help spark your creativity.
One of my favorites is the Suhr Pro Series Guitars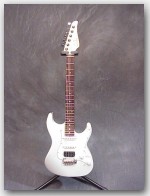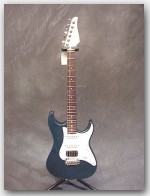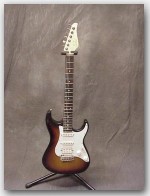 What a great guitar. The Pro Series is built by John and his team - the same guys who build all of those wonderful custom Suhr Guitars. Because there are no options, except for a choice of 6 different colors these are offered at a lower price than their custom instruments. All are loaded with John's pickups -2 V60LP single coils and his DSH humbucker, Sperzel Locking Tuners, Wilkinson, and a Gotoh VG300 bridge. All of these features on a Pleked Maple/rosewood neck and a light weight Alder body make the Pro Series a perfect 2nd guitar or a chance to discover the Suhr quality before commissioning your first Custom Suhr.
These are USED?!?!?!?!?
We always have the good fortune to have some amazing used (this has been played?) instruments that come in on trade or consignment.
Used Andiron Atom !

Right now we have a used Anderson Atom in Dark Cherry Burst that was the Anderson Guitar of the week for 07/10/05 - what a wonderful guitar.


Used Bourgeois OMC !

Also, on the acoustic side there is a great Bourgeois OMC with an Adirondack top and Indian Rosewood back and sides that is just killing me !!!!
The Drum Corner

Gretsch New Classic Maple Kit

Wow, what an amazing kit. Wonderful Vintage Styling with modern appointments. This kit sounds wonderful, and don't look too shabby either !


Noble and Cooley 4 3/4x14

Beautiful Midnight Blue Alloy Classic snare drum from Noble and Cooley. You gotta hear this one!!


Zildjian K Constantinople Medium Ride

Click on the pic to see and hear this cymbal.

Pork Pie Big Boy in Camouflage !

Wage war on the uncomfortable drum throne with the newest in the Pork Pie color scheme!!!

Coming Soon

Not to leave the amps out, we are anxiously awaiting the Suhr Badger 18 watt head to start shipping.

This one will be the "Marshall of your dreams".

Steve Carr visits Indoor Storm with the new "Vincent" !!

Also I had a chance to spend time with Steve Carr's new "Vincent" model amp. This one will not ship until early next year - boy did I have fun with this one !!! Look for a sneak peak at the "Vincent" in the November issue of "Tone Quest Report."

(sorry there are no pics of this guy just yet)

Gene's Back At It!!

As you may have noticed from our home page that Gene Baker is back with the B3 line of instruments. We are very excited about these very limited instruments - Gene builds instruments that a player will keep for a lifetime. Welcome back Gene !!!!!

Briggs...Still on top of his game!

Jack Briggs is continuing to produce is stellar work as evidenced by this special order Briggs Classic that just came in - Holy Cow. We can never get these things for stock so if this is talking to you, you should really think about getting one of these beauties on order.

If you have any questions about these items, or anything else we have here at Indoor Storm, please feel free to call us Toll Free at 1-877-319-8473 or e-mail us at sales@indoorstorm.com
As Always, you can see our full inventory on line at www.indoorstorm.com
Article Statistics:
Date Added: 09/26/2006
Viewed:45189
Current Comments: 0