I'm sure that everybody is familiar with the "plugged in acoustic player's dream" - The Tom Anderson Crowdster. Now Tom has expanded this solid body style acoustic to a Crowdster Plus by adding a mini humbucker in the bridge position.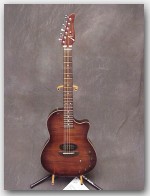 Talk about taking less gear to the gig - with the Crowdster Plus you have incredible acoustic and electric tones all in one. All of this in one package with Anderson's great sound quality and playability really makes the Crowdster Plus a very
desirable addition to your collection. Speaking of Tom Anderson, we also have in several of the Anderson Atoms
with 3 mini humbuckers and a Bigsby - This version of Atom is so versatile it's like having Gibson, Gretsch, and Fender all in one package.

See our full and current Anderson Inventory Here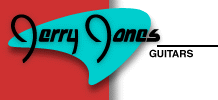 On an even more retro note, our friend Jerry Jones has started building the "Dolphin Nose" version of the 6 string bass again.
This model is tuned "E to E" an octave below, has "6 on a side" tuners, and is hollow. Jerry's instruments are normally chambered and are incredibly resonant and the "Dolphin Nose" is actually hollow so she is ready to jump out of your lap !!!!
On another bass related note, we have had a great time checking out the new Line 6 LD-150 Lowdown Bass amp.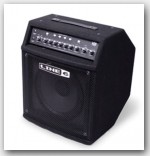 The LD-150 packs 150 watts with 1x12" and some wonderfully musical tones and effects in a small package.
Click on the pic to see the amp!