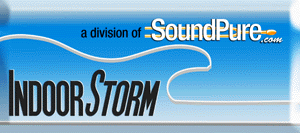 Indoor Storm Spring 2006 Newsletter

Spring is finally here and boy are we glad 'Äď we are celebrating the growing season by adding several new companies to the list of wonderful builders/artisans that we are fortunate enough to work with. Our two newest lines are Soloway Guitars and Gadow Guitars 'Äď both are great and both broaden the boundaries/style of the instruments we offer.
---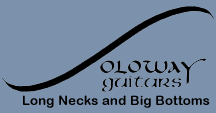 Jim Soloway and his 'ÄúSwan'ÄĚ 'Äď 'ÄúLong Necks and Big Bottoms'ÄĚ definitely has a unique approach with his 27'ÄĚ scale length (she is tuned standard),16'ÄĚ radius, and chambered Swamp Ash bodies with various beautiful tops 'Äď such as Bolivian Rosewood, Australian Lacewood, and Burl Maple. They have unbelievable clarity and articulation. Playing complex tone clusters is not a problem. You hear every note and nuance the same way you do with a great acoustic. The tone is very round and pleasing 'Äď to the point of making you play slower with less notes just so you can hear the Swans voice.
Check out the two we currently have in stock
---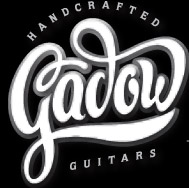 Ryan Gadow and his Gadow Guitars are located in Durham, NC 'Äď right in our own back yard. I was absolutely knocked over by these instruments when Ryan and my friend Ken Johnson brought these by for us to check out.
We went with two of Ryan'Äôs Custom Hollows. Both are semi-hollow, bolt-on single cuts with a distinctive tear drop sound hole located on the upper bout . Scale length is 25.5'ÄĚ with a 12'ÄĚ radius and a 1 ¬ĺ'ÄĚ nut width.
The Honeyburst has a 5A Maple top on Mahogany with 2 splitable Duncan Humbuckers (Jazz neck and a JB Bridge).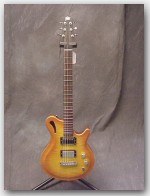 The Tail Fin Green sports two Duncan P-90'Äôs. The soft pastel blue/green finish (masterfully done by one of our old friends Stike) just killed me right away 'Äď reminds me of 'Äė50'Äôs era cars that I always wanted.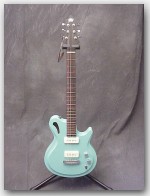 These guitars played great 'Äď set up was wonderful and both have very musical voices. It'Äôs just a matter of personal preference on which way to go'Ķ
---
Amazing Amps at Indoor Storm !!
On the amp front, our world has been certainly been turned upside down with the Egnater 'ÄúMod 50'ÄĚ,Suhr OD-100 Classic'ÄĚ, Reinhardt 'Äú18'ÄĚ and 'ÄúTitan'ÄĚ, and last but not least the Carr 'ÄúHammerhead MK 2'ÄĚ. If you haven'Äôt had a chance to watch the videos of the Egnater and the Suhr or listen to the sound clips of the Reinhardts and the Carr please do 'Äď I think you will enjoy the great tones living in these amps.
Click on each amp to see videos and hear soundclips!!
| | |
| --- | --- |
| Egnater MOD50 Head | Custom Audio Electronics OD-100 Classic |
| Reinhardt Amps, The 18 | Carr Hammerhead MKII |
---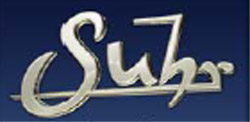 We have been moving a ton of John Suhr'Äôs BPSSC Systems 'Äď it is a backplate with electronics that removes the 60 cycle hum from your favorite 3 single pickup guitar. They come in 4 different colors to work with any Strat out there.
Rumor has it that even David Gilmour is interested in putting one on his #1 Fender Strat 'Äď Holy Cow, now that'Äôs saying something.
---

Tom Anderson has certainly hit one out with his new Atom and Hollow Atom Models. We have several in stock including the 3 M series Pickups, hollow with Bigsby, in the Fire Finish with the quilt top 'Äď Boy is this one talking to me.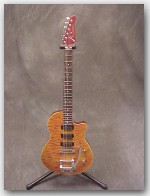 She is almost like having Gibson, Gretsch, and Fender built into one guitar with Tom's quality. What a combination !!!!
---
By the end of the week we will have 25 of Jack Brigg'Äôs Guitars on order 'Äď12 of which are already spoken for. Delivery time is 10-12 months so if you are thinking of moving in this direction I would suggest getting onboard soon.
---
Here is a sample of some of the great gear we have on order that should be arriving in the near future 'Äď
Suhr Pro Series Standards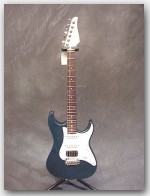 Anderson Crowdster Plus (Crowdster with mini humbucker)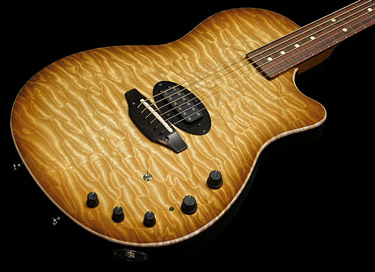 Roger Sadowsky non-signature Jim Hall Model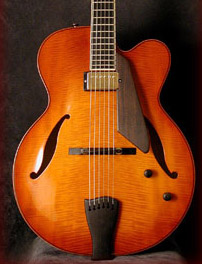 Hoochee Mama Pedals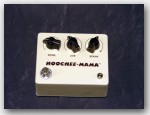 Please let us know if we can be of assistance. We can be reached via e-mail at sales@indoorstorm.com
Also, our business hours are 11:00am-7:00pm EST Monday Thru Friday, and 11:00am-5:00pm EST Saturdays.
We can be reached Toll Free at 1-877-319-8473
Thanks very much for your time