It's Good Work If You Can Get It!
Every once in a while you hear a piece of wisdom and it hits you, yeah - you got that right! Earlier I was having a conversation about the Fender Relic line of guitars and basses. As you know they are the Custom Shop guitars which have the cosmetics of an older guitar, use similiar parts and setup to as closely as humanly possible emulate a guitar from the early days of Fender. They usually have dings, nicks, worn finish and cigarette burns in the headstock. I guess it was clear to me that someone had to be responsible for making those dings, dents, wear and burns... hey wait! My conversation mate said the magic words and I quote, "It's good work it you can get it!" I haven't laughed so hard in a long while. Then the light bulb really came on. Someone in this great country of ours is being paid to rough up Custom Shop instruments. The Relics, I would argue the best thing being made in the Team Built section of the offerings and there is one lucky person out there who as a full time job bangs them around a little. Way to go my unknown friend!
Here are a few images of a Relic Guitar to see the work of our good friend at the Custom Shop!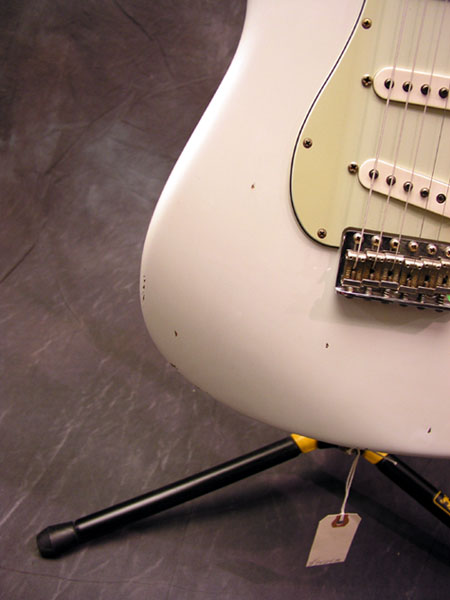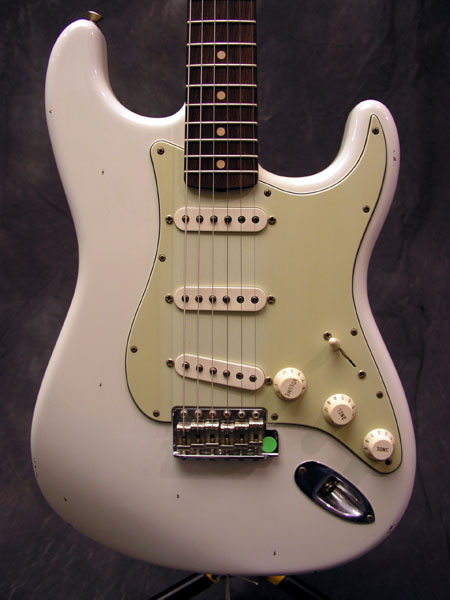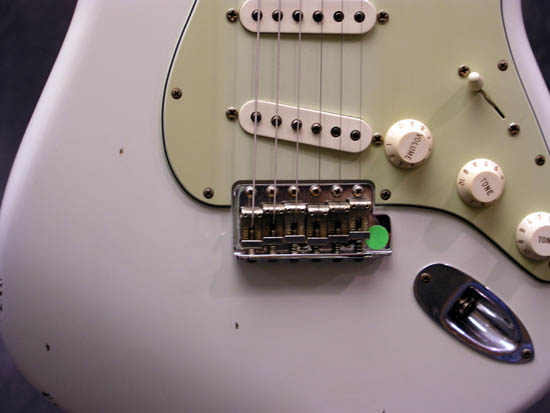 Article Statistics:
Date Added: 07/13/2005
Viewed:22280
Current Comments: 0