Drum Foundations – Classic Rock Drum Tracks for Guitarists


At last, a drum loop collection aimed at guitarists writing rock, pop and blues songs. Sounds obvious enough, but if you've ever searched through other loop collections searching for a decent set of loops to put together a song you'll know it's not as simple as it sounds. Many drum loop collections are aimed at electronic music, or simply don't have enough loops in a certain style/tempo to create a song. Drum Foundations from SessionLoops is here to change that.

Chock full of essential loops that represent the building blocks of great rock tracks, Drum Foundations Volume One, offers a great collection of drum grooves inspired by some of rock's greatest performances, from AC/DC to The Police to the Chili Peppers to Led Zeppelin.


Throughout 34 'Drum Sessions' across a wide range of tempos, Simon Phillips turns in a dynamic performance across a variety of rock styles from Brit hard rock to Texas blues.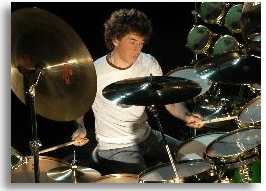 Professionally recorded at Woodcliff Studios in Los Angeles and available in both stereo mastered and multi-track formats, each loop has been recorded and mastered with the best analog gear for great drum tone. No heavy processing - just a great drum sound designed to fit right into your mix.
Creating killer drum tracks with Drum Foundations couldn't be easier. You'll find the loops arranged by style and BPM into 34 'Drum Sessions'. In each Drum Session the loops are intuitively named - Verse, Bridge, Intro. Fill 1 etc. Creating a track is as easy as arranging the loops in your recording software.
· World-Class drum performances for your songs
· Superb quality recordings - huge, pristine, natural drum tone
· Longer loops - more authentic and great for fuelling inspiration
· Hundreds of Acid/Apple-optimised drum loops and grooves organized in 34 Drum Sessions
· Each Drum Session contains verse parts, chorus, fills etc. to build your songs
· All loops optimised for easy time stretch and compression in compatible software
· Full multi-velocity, single-hit library to add to the loops or build your own kits
· Ideal for inspiration, song-writing, riff-writing and recording

Drum Foundations is available in Acid WAV and Apple Loops formats – in both Stereo and Multi-Track (create your own drum mix) format.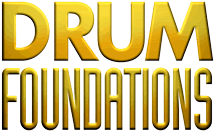 Preview Links
| | |
| --- | --- |
| Led Groove 1 | AC Rock |
| Aero Ballad 1 | Driving Purple |
| JH Jazz | Thin Boogie |

Indoor Storm Customers - Get a 20% discount when you use this store to order:

www.sessionloops.com/html/indoor_storm.html
Remember to book mark this page and use the Indoor Storm store to get your discount.
Article Statistics:
Date Added: 03/10/2005
Viewed:32203
Current Comments: 0